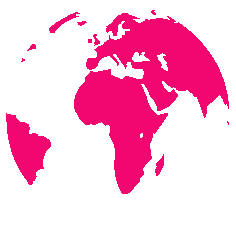 The Permit Ladi, Inc.
Call Us Today (954) 800-5890
Our Professionals Are Standing By
The Permit Ladi has the ability to assist with the acquisition of permits in the following construction industry related areas:
*General Construction * HVAC *Plumbing *Roofing *Electrical *Signage
Permit Acquisition Process
If securing permits is a challenge, calling us is the first step to solving your problems! Email us by accessing the Contact Us page. Tell us what your issue is by providing us with a brief description of the scope of work. Be sure to include the address where the permit is needed. Within hours, one of our reps will phone you back or email you an application for permits for the corresponding municipality. You will sign it and return to our offices and we begin the permit process from there.
Red Tags
Code Violations
It is not uncommon to find yourself in possession of a property that has some code violation issues. If you find yourself in this position, all is not lost. We can help. By contacting us via this site and disclosing a brief summary of what your issues are, one of our staff members can assist in penalty reductions, can attend code enforcement hearings, and in almost all cases bring the property into compliance. We take on that hassle of working with the municipality so you don't have to.
We Run Permits
Not only can we get your permits, we can run them in to your local building division as well. You can handle all of your permitting needs from the beginning of the process to the very end; delivering your permits directly to your job site.
Out of State Developers In Need of a Project Qualifier?
We have qualified, licensed, and insured contractors standing by to assist you in qualifying your project. CALL US TODAY for more information (954) 800-5890.
Need a Sign Permit?
The Permit Ladi has had the wonderful opportunity of working with may sign companies throughout the State of Florida in securing the necessary permits to move forward in properly erecting signage for both commercial and industrial properties. Each client is specifically assigned their very own qualified permit acquisition specialist. This guarantees quality customer service and record turn around times for permit issuance.