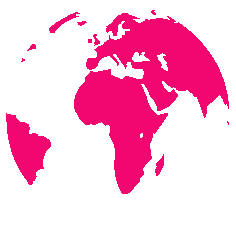 The Permit Ladi, Inc.
Call Us Today (954) 800-5890
Our Professionals Are Standing By
The Permit Ladi offers competitive pricing to its clients. No matter a private home renovation or a large construction development we undoubtedly have the most comprehensive pricing model in town. Our rates our straight forward and there are no hidden fees.
We Offer Hourly or Flat Rates for Most Services
Construction Endorsements
​We Can Help You Get Your License​
Red Tag * Legalizations*
Code Enforcement Violations
​
Initial Consutlation up to 30 minutes .... FREE
Permit Runner Services.........
Permit Acquisition General........$875 minimum
Miami Dade County...................$1175 minimum
Permit Acquisition Trades.........$800 minimum
Electrical
Roofing
HVAC
Plumbing
Mechanical
Architectural Plans(outsourced).............varies
HOA/Condominiums insurance certs.....varies
​
*all job valuations exceeding $15K will be billed flat rate of 7.5% (PB Co, Broward, Miami Dade) 12.5% (Out of Area)
* all municipal fees are the responsibility of the client and billed separately
Verification of Experience..................$6500
Preparation of DBPR Packaging.........$800
Qualifier Acquisition.............................varies
*Ask about our cooperative agreements. Florida Statutes mandate that a contract between contractor and client be in place and that owner be made aware of all subcontracting arrangements
Code Enforcement Penalty Abatements
(pricing varies hourly rate)
Legalizations pricing starts at........$2500.00
Multiple trip charges......................$160.00
Filing of NOC's...............................$40.00
Notary Service per document........$30.00
Reprographic charges
Standard to 11x17...................$4.00/pp
Larger blueprint.......................$12.00/pp

Mileage (figured from pick up site) .62 per mile
​
NO REFUNDS ON PROJECTS DISCONTINUED AT NO FAULT OF TPL
​
​
Rates are DOUBLE for properties under code violation
Monthly Plans Available
Call Today for Rates
Quarterly Plans Available
Call Today for Rates
*Permit Running
*Courier
*Qualifier Servicing
* Private Provider Service Coordination
Annual Plans Available
Call Today for Rates
*Qualifier Servicing
*Permit Acquisition for Out of State Developers
*Representation for Code Enforcement Lien Nuisance Issues